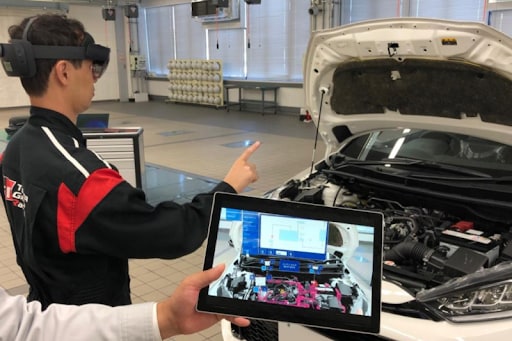 Let's get techy for a moment as Microsoft launches Mesh mixed reality platform and how it relates to Toyota.

Mesh lets developers create immersive experiences that lead users to connect from anywhere, feed true presence in mixed reality, and let workflows transition from familiar 2D mediums to the world of mixed reality. Over half of the Fortune 500 companies have purchased Hololens.

In fact, Toyota uses Hololens, Dynamics 365 Remote Assist, and mixed reality services to improve maintenance efficiency.
Read More