Details Make the Difference
Protect your vehicle from the elements like sun, salt, water and sand using specially formulated chemicals for your Toyota or Scion. It's the details that make the difference in our Toyota Touch products and services.

With Toyota Touch, you can experience extra care including...
Hand washing & drying of entire exterior
Power washing of wheels, inner fender & undercarriage
Detailed interior cleaning: vacuuming, deodorizing, shampooing, fabric protectant
Paint restoration & sealant & machine polishing
Engine compartment degreasing Lubrication of locks & hinges

For competitive pricing please contact SERVICE at 403.214.2500 or fill our Inquiry Form below.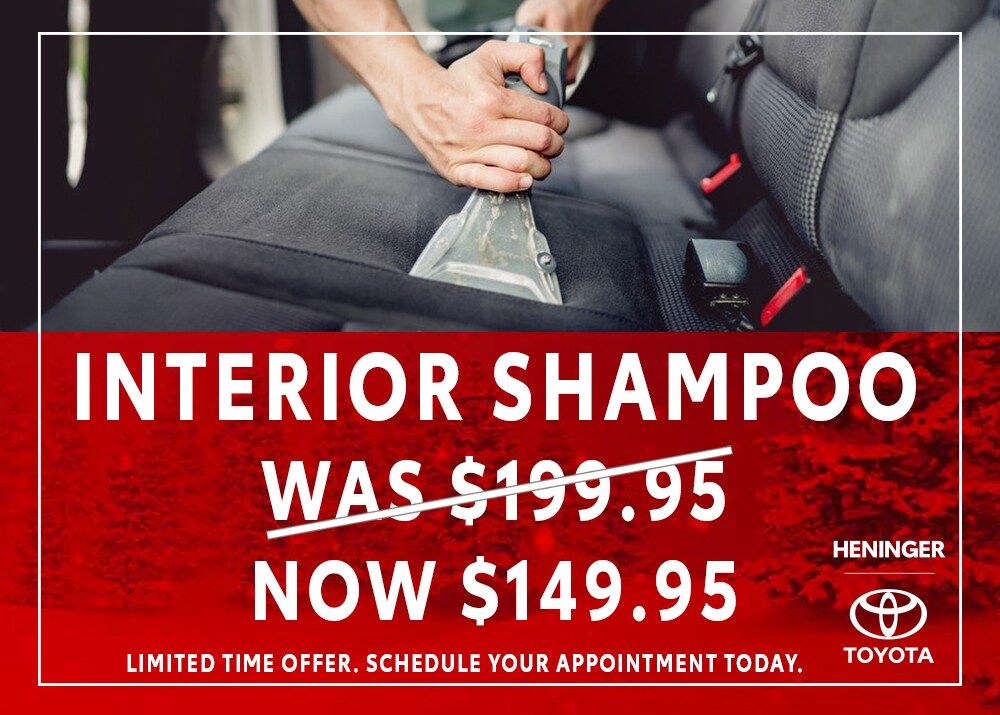 DELUXE | $69.95
Complete meticulous hand washing and drying of vehicle exterior
Detailed interior cleaning: vacuuming seats, carpets and floor mats; cleaning of glass and instrument panel
Deodorizing of passenger compartment
Detailed interior and exterior inspection report
ULTIMATE | $349.99 Car | $375.95 Truck, Van, SUV
ULTIMATE Includes all Premium items PLUS:
Shampooing and degreasing of engine compartment and lower body
Two-step paint restoration process to help eliminate minor paint imperfections and to help restore factory paint finish lustre (Includes environmental residue removal)
Complete interior shampooing of fabric seats, carpet floor mats and door panels
Application of fabric protectant or leather conditioner on interior fabric or leather surfaces
À LA CARTE SERVICE | Contact Service for pricing
À la carte services are also available.
Hand Wash
Wash and Toyota Paint Finish Sealant Application
Machine Polish including wash & residue removal
Undercarriage Power Wash
Engine Shampoo
Interior Shampoo
Shampooing Carpet Mats
Fabric Protectant Application
Leather Conditioner Application
Make an Inquiry