The 5 Best Toyota Engines Available Today
by Richard Ha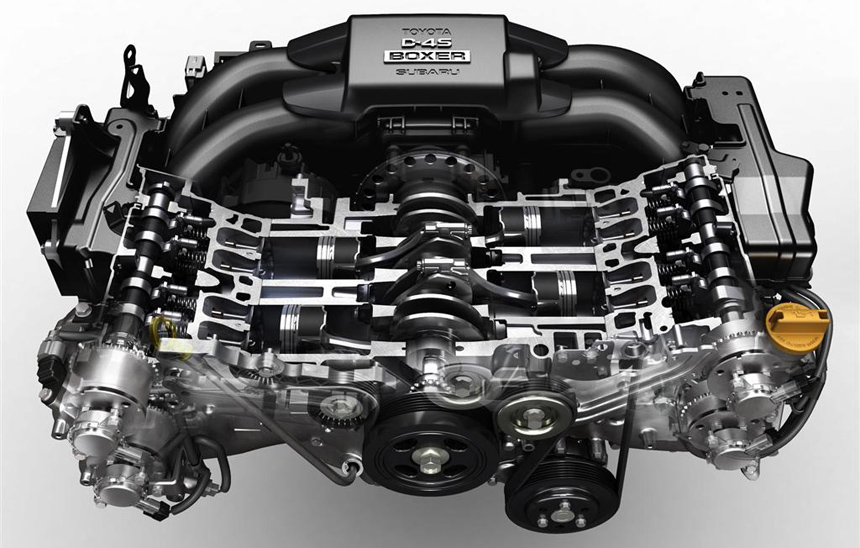 Photo via AutoReview.ru
Toyota markets its vehicle lineup in a way that describes them as versatile people and thing carriers. To the uninformed consumer, it would appear as
though Toyota often overlooks the engines in favour of driving aids, fuel efficiency numbers, and retained value awards. In reality, this couldn't be further
from the truth.
A look back about 20 years into the past reveals the 2JZ-GTE, found in the 4th generation Toyota Supra. The sheer toughness of the overbuilt 3-litre
engine's iron block, and its ability to withstand power outputs up to 800 hp on stock internals, cemented the 2JZ as arguably the most legendary tuner
engine of all-time.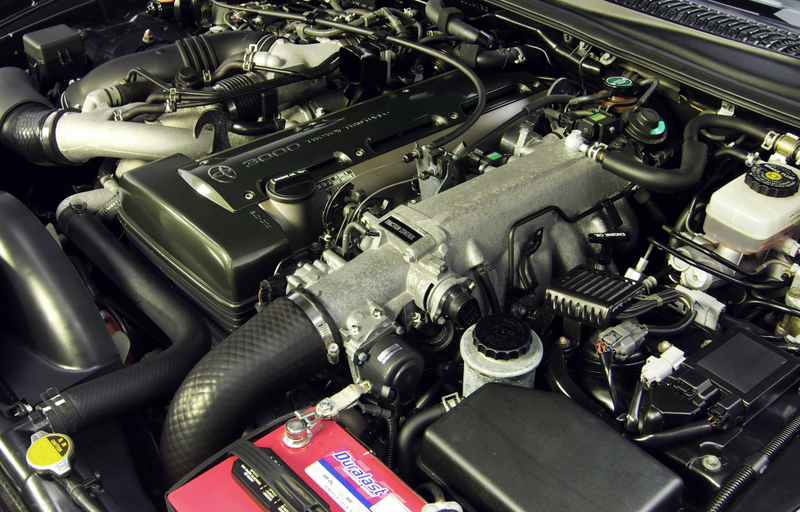 Photo via Favcar
Although Toyota is certainly a far cry from the days of 4-digit horsepower numbers and inline-sixes weighing over 500 lbs, the formula has remained
relatively the same in 2017: smooth and linear performance throughout the powerband, seamless power delivery, stellar efficiency and bulletproof
reliability.
Here are the 5 best engines you can find in a new Toyota today.
---
5.) 3UR-FE "i-FORCE" 5.7L V8
Appears in: Tundra, Sequoia
With power and torque ratings of 381 hp @ 5,600 rpm and 401 lb-ft @ 3,600 rpm, Toyota's largest engine—found in the burly Tundra and cavernous
Sequoia—naturally produces the highest power and torque outputs of the brand. But with combined fuel economy numbers of 16.2 L/100km, it is also by
far the most inefficient.
Although nobody who buys a big truck with a huge V8 boasts about fuel efficiency, this powerhouse does deliver peppy performance. 0 to 60 mph is done
away with in the mid-sixes, and although that won't impress the boy racer crowd, keep in mind that the curb weight of a Sequoia is nearly 6,000 lbs. Toyota
abandoned the old 4.6L V8, and for good reason: more power, torque, and towing capacity with better efficiency is a recipe for success.
---
4.) 2AR-FXE 2.5L hybrid
Appears in: Camry & RAV4 Hybrid
The Atkinson-cycle 2.5L 4-cylinder found in the gas-powered RAV4 and Camry teams up with electric motors to power either the two front wheels in the
Camry, or all four in the RAV4. While the all-new Prius uses lithium-ion batteries, the current generation RAV4 and Camry Hybrids still employ nickel-
metal-hydride battery packs, which are both heavier and less efficient. The difference certainly shows, with the Camry Hybrid's efficiency numbers lagging
ever-so-slightly behind new entries from Chevy, Hyundai, and Ford. However, performance numbers are still better than the newcomers, with a 0-to-60
mph time of under 7-and-a-half seconds. That puts it in the same class as naturally aspirated mid-size sedans like the Mazda6 and the 4-cylinder Honda
Accord.
In the small-SUV segment, the RAV4 Hybrid's combined 7.3 L/100km and under 8-and-a-half second 0-60 are virtually unmatched, even by the gas
powered RAV4. As a $2,000 upgrade over comparable non-hybrid versions of the RAV4, this powertrain is hands-down the most practical combination of economy and excitement that Toyota has to offer, and that in itself is worth commendation.
---
3.) FA20D/4U-GSE 2.0L flat-four
Appears in: Toyota 86
Yes, this 2-litre flat-four is technically a Subaru-designed engine. However, its application in the Toyota 86—with an incredible 12.5:1 compression ratio—
is anything but forgettable. With power and torque totals of 205 hp @ 7,000 rpm and 156 lb-ft @ 6,400 rpm, this naturally aspirated workhorse
encourages a spirited driving style for maximum enjoyment.
Toyota's D-4S fuel injection system utilizes both direct and port injection and works seamlessly with the D-AVCS valve timing system to ensure efficiency at
low rpms with high performance at high rpms, all the way up to its 7,450 rpm redline. This allows the 86 to power its way—on Prius tires, no less—to 60
mph in just 6.2 seconds, with a combined fuel economy rating of just 9.9 L/100km. The FA20 in the 86 is not only an excellent platform for occasional track
and autocross use, but is also perfect for serious tuners looking to add power via forced induction.
---
2.) 2GR-FE/FKS 3.5L V6
FE appears in: Avalon, Camry V6
FKS appears in: Tacoma, Sienna, Highlander
As ubiquitous as it is potent, Toyota's signature 3.5L V6 is living proof that Toyota cares about keeping a distinctly North American brand image. Amidst a
sea of downsized engines that have flooded the market in response to environmental concerns, the FE delivers power and torque ratings of 268 hp @ 6,200
rpm and 248 lb-ft @ 4,700 rpm, a class above most turbocharged inline-4's, with comparable fuel economy at 9.6 L/100km combined.
The newer FKS found in the Tacoma, Highlander, and Sienna combines D-4S port and direct-injection with Atkinson capability for better
performance and efficiency throughout the powerband, evident in its higher ratings of 278-295 hp @ 6,000 rpm and 263-265 lb-ft @ 4,600 rpm. Smooth
and silent operation, proven performance and reliability, and excellent efficiency—on 87 octane regular gas—makes the 2GR a solid choice, no matter the
application.
---
1.) 2ZR-FXE 1.8L hybrid
Appears in: Prius Hybrid, Prius v
The newest Hybrid Synergy Drive replaces the older nickel-metal-hydride battery pack with a lighter lithium-ion version, in an effort to offset weight
increases taken on from adding extra convenience features to higher-end trim levels of the Prius. The result is the most fuel efficient car in the world that
you don't have to worry about finding a charging station for.
Although performance was never a strong suit of the 3,100 lb Prius, a 10.5-sec sprint to 60 mph is comparable to most compact and subcompact cars, while
besting them by a large margin in fuel consumption. Combine that with improved handling, ride, comfort, and versatility in hatchback form, and the Prius
becomes a compelling value proposition that does more than numb you from the next hike in gas prices. Toyota has improved the powertrain in the Prius
generation after generation, now with a maximum thermal efficiency of over 40% (and a 4.5 L/100km rating), well deserving of the highest acclaim.
---

Richard Ha is a Marketing Specialist at Heninger Toyota. Although this is his first experience in the automotive industry,
his love for cars, and specifically, Toyota's, runs deep. His first car was a red 1991 Corolla GT-S manual.