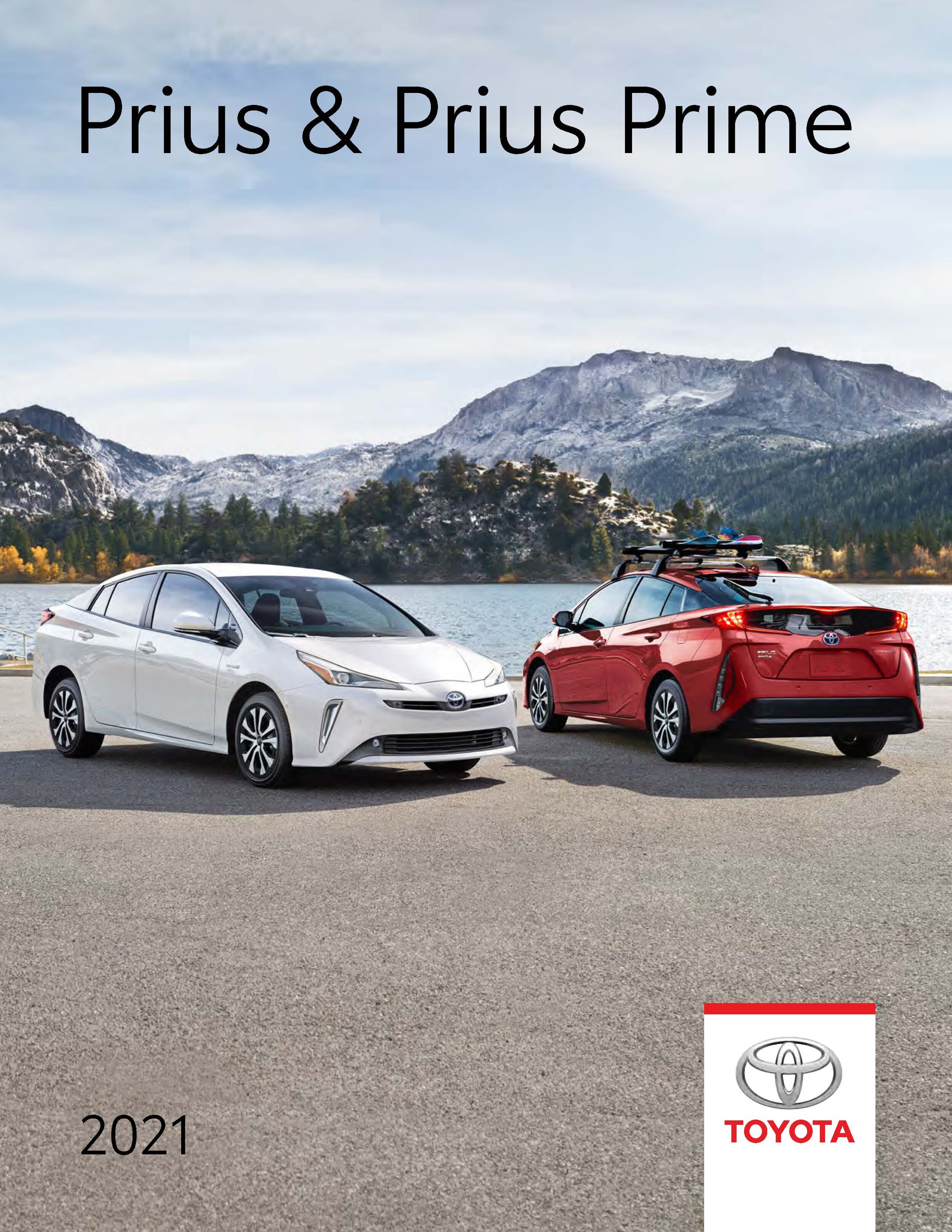 Advanced technologies, style, and design. Right now.
The 2021 Prius and Prius Prime continue the story of the most influential vehicles of our generation. From the way they look and the way they drive, they surprise at every turn. The premium and spacious interior is packed with intuitive technology designed to make your drive a whole a lot easier and lot more fun. Whether you choose the Prius hybrid or the Prius Prime plug-in hybrid, which can run on either electric or hybrid driving mode, you have two fuel-efficient models that overdeliver on performance and your expectations.
Innovation wrapped in cutting-edge style.
Prius and Prius Prime's sculpted design, aerodynamic shape, and lightweight materials, combined with their proven hybrid technology, all work together to enhance performance while maximizing and redefining efficiency. Inside, the spacious interior perfectly balances comfort, style, and convenience into one modern package with heated front seats, available power moonroof, and uncompromising cargo storage. And with intuitive tech
like available Head-Up Display, Intelligent Clearance Sonar, and Intelligent Parking Assist, you can make the most out of every drive.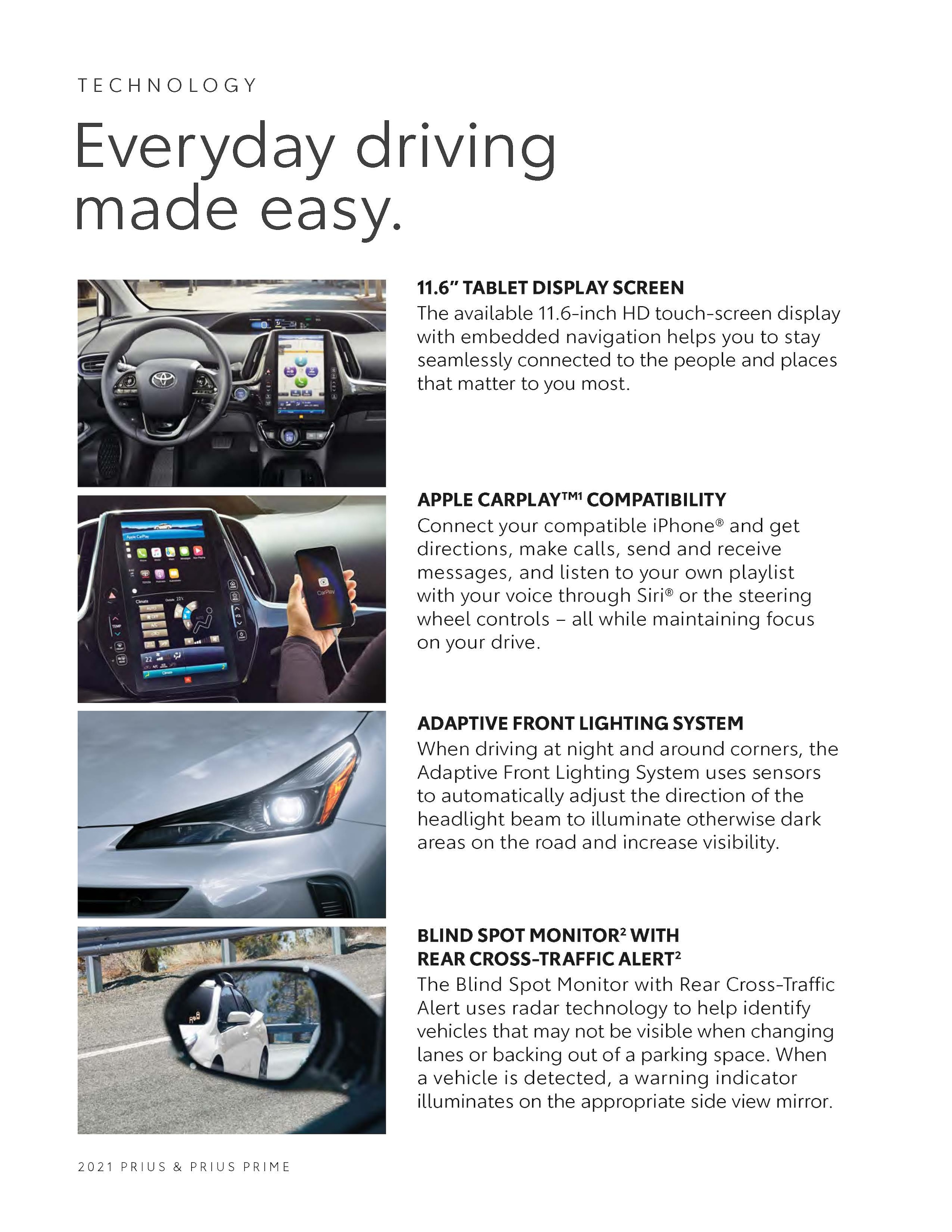 Seek out your next adventure.
Ready or not, here the rain and snow come. Luckily for you, the 2021 Toyota Prius has an available electric On-Demand All Wheel Drive system. Its lightweight and compact design offers the necessary amount of torque to each wheel to handle the worst Canadian weather with ease, while also providing a combined fuel efficiency rating of 4.7 L/100 km.
All the range without the anxiety.
With the power to run in either electric or hybrid driving mode, the 2021 Prius Prime lets you strike a harmonious balance between necessity and desire. With a full tank and a full electric charge, Prime delivers a class-leading total combined driving range of 1,035 km.4 Best of all, you can choose to plug it in, gas it up, or both. Easy to charge and fun to drive, the Prius Prime continues our quest to reach more efficient mobility, without compromise.
SAFETY SENSE
Toyota believes that no matter the destination, everyone deserves to arrive safely. That's why Toyota Safety Sense (TSS) is standard on virtually all Toyota models. TSS is an advanced suite of active safety designed to support driver awareness, decision making, and vehicle operation over a wide range of speeds.
Crash protection starts with crash prevention. Packaged together in an integrated system, TSS helps address three key areas of accident protection: preventing or mitigating frontal collisions, keeping drivers within their lane, and enhancing road safety during night-time driving.