TCO –  TOTAL COST TO OWN

At Heninger Toyota we believe in the Quality and Dependability of Toyota.  Its called QDR, and Toyota is bent on making the best vehicle in the world.  That's why the resale value of Toyota's are the strongest amongst brands.  You may have heard that the competition is getting their act together, but the reality is, Toyota is improving all the time through their Kaizen philosophy.  The result is vehicles that cost less in overall ownership.   The initial price that you pay for the vehicle is different from the cost, as cost includes much more than the initial selling price.
Toyota cost less in maintenance, plus after warranty repairs for drivetrain, electronics, suspension repairs, are less frequent than other brands.  That's why Toyota retains a higher resale value than any other brand out there.  Higher resale value is money in your pocket whether you choose to trade on a newer Toyota, or you sell your vehicle in the future.
Initial selling price is only part of the cost of your vehicle ownership.  When making a purchase decision, initial selling price is a good place to start, but does not reflect the total cost of your vehicle.
TCO = Selling Price + Maintenance + Fuel + Insurance – resale/trade value
If you are considering Toyota for the first time have one of our Product Advisors at Heninger Toyota, show you why Toyota is generally the least expensive vehicle to own over time.  That's why so many Calgarians that have owned one Toyota return to Toyota for their next vehicle.
For your convenience we have included a printable PDF that you can use as a worksheet to determine the best value for your money.  We also recommend: edmunds.com/tco.html 
Toyota Canada Inc. receives 12 retained value awards from Canadian Black Book and Four ALG residual value awards
Toyota Canada Inc. (TCI) has been recognized with 12 2019 Best Retained Value Awards from Canadian Black Book (CBB) and four ALG 2019 Residual Value Awards.
These awards reflect the quality, reliability and value of Toyota and Lexus vehicles, as well as TCI's commitment to providing Canadian consumers with high quality product with the best possible value.
"Toyota Canada is honoured to be recognized by both CBB and ALG" said Larry Hutchinson, President & CEO, Toyota Canada Inc. "We'd like to thank our customers for their continued trust and confidence in our brands."
Canadian Black Book Awards
Canadian Black Book's Best Retained Value Awards recognize vehicles that retain the highest percentage of their original manufacturer's suggested retail price (MSRP) after four years. For 2019, the CBB program analyzed model year 2015 vehicles in 23 different categories, plus 3 overall Brand categories. This year's winners include:
Overall brand (Car): Toyota (2nd consecutive year)
Overall brand (Truck/Crossover/SUV): Toyota (3rd consecutive year)
Small pick-up: Toyota Tacoma (10th consecutive year)
Full-size pick-up: Toyota Tundra (10th consecutive year)
Mid-size car – Toyota Camry (4th consecutive year)
Full-size car: Toyota Avalon (3rd consecutive year)
Compact car: Toyota Prius v (2nd consecutive year)
Sub-compact car: Toyota Yaris
Minivan: Toyota Sienna
Mid-size SUV: Toyota 4Runner
Entry luxury Car: Lexus CT200h
Mid-size luxury Crossover/SUV: Lexus GX 460
ALG Awards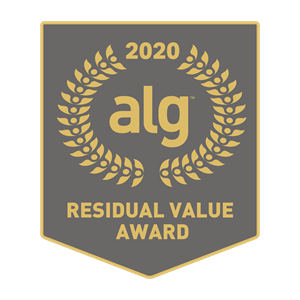 The ALG Residual Value Awards recognize vehicles from the 2019 model year that are forecast to retain the highest percentage of their MSRP over the next four years. This year's winners include:
Full-size pick-up: Toyota Tundra (10th consecutive year)
Mid-size pick-up: Toyota Tacoma (9th consecutive year)
Full-size utility: Toyota Sequoia (7th consecutive year)
Full-size car: Toyota Avalon