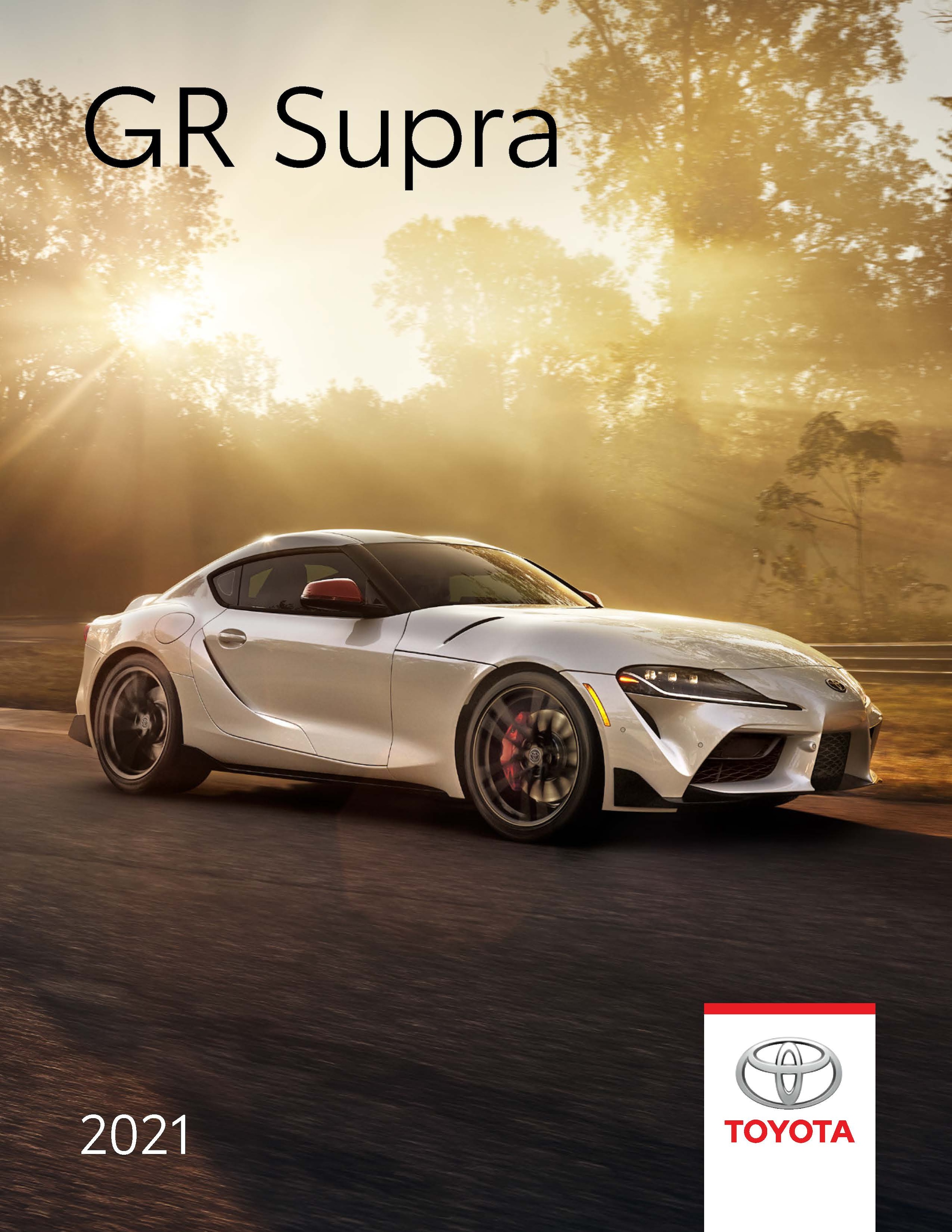 FOR INFORMATION ON OUR 2021 GR SUPRA 
PLEASE FILL OUT THE INQUIRY FORM OR VISIT OUR SHOW ROOM.
T H E  2 0 2 1  G R  S U P R A
Our passion for sports cars runs deep.
Toyota has been racing since 1957, and we have been making sports cars for the road since 1962. Racing is in our DNA, and with each new generation of automobile, this genetic code continues to evolve. It becomes stronger. More focused. And it forms the foundation of our purest sports car yet: the 2021 Toyota GR Supra - it's an expression of beauty and pure performance, designed to make driver, car and road perform as one. And as the first Toyota to earn the "GR" badge - signifying it's been track-tested and fine-tuned by Toyota's GAZOO Racing, the 2021 GR Supra is ready to show purist what a true sport car is really capable of.
The story of Supra.
Toyota's iconic motorsports heritage lives on with the 2021 GR Supra. Its bold and powerful design, inline-six up front, Rear-Wheel Drive and a modern chassis echoes its rich lineage that include the fourth-generation Supra (1993-2002), the landmark 1967 Toyota 2000 GT, and the 2014 Toyota FT-1 concept vehicle.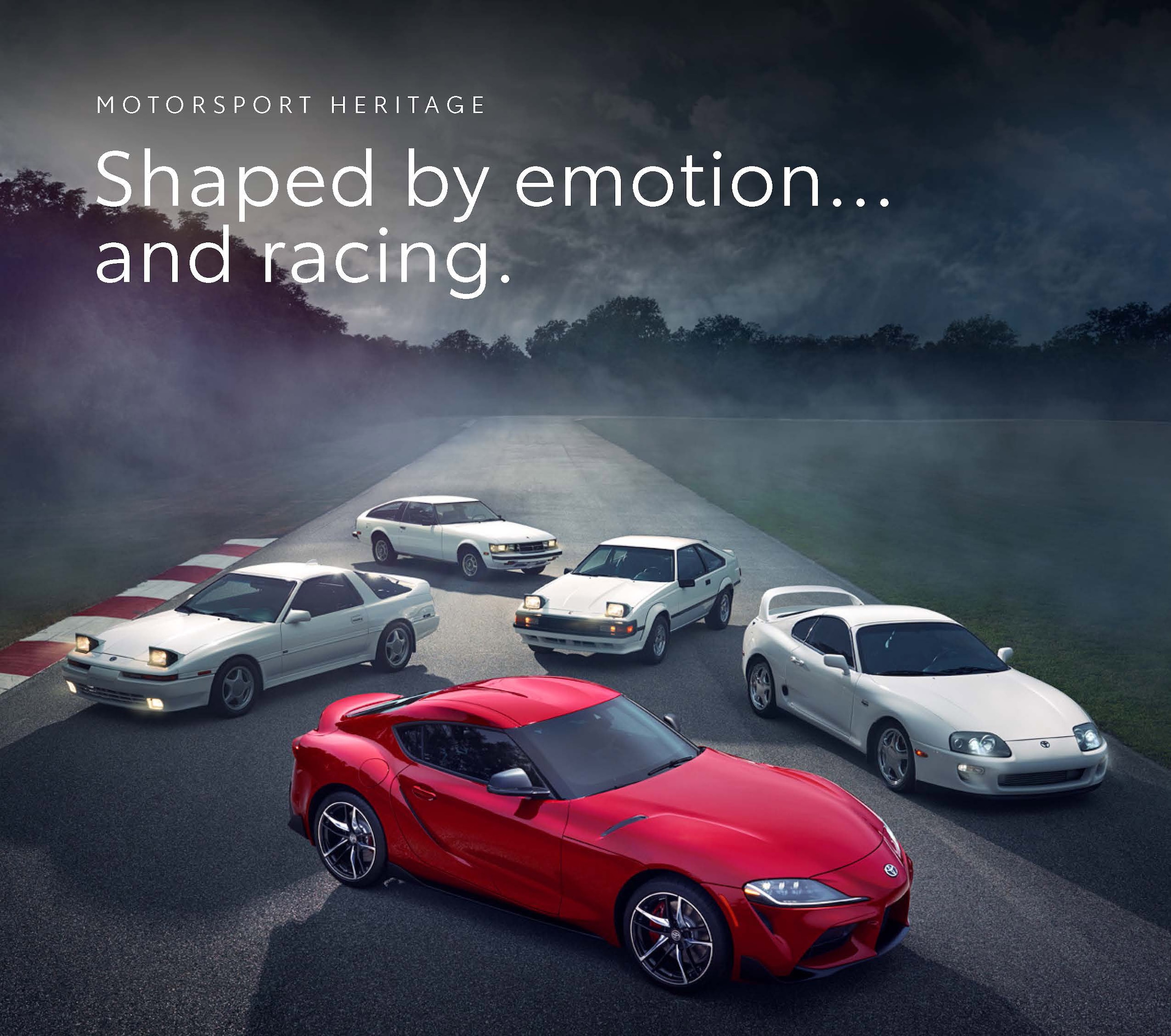 Pushing every limit.
Passion fuels innovation, and it's our passion for motorsport that fuels GAZOO Racing - Toyota's global in-house racing division. Racing gives us the opportunity to challenge ourselves, to find what works, and fix what doesn't. Collectively we grow through every turn of the wrench and every turn of the wheel. This dedication to growth has helped us earn wins in the FIA World Rally Championship, class wins in the ultra-punishing Dakar Rally, and back-to-back wins at Le Mans. And in 2020, GR Supra and Toyota Gazoo Racing will take on the world's best in GT4 racing and Formula Drift.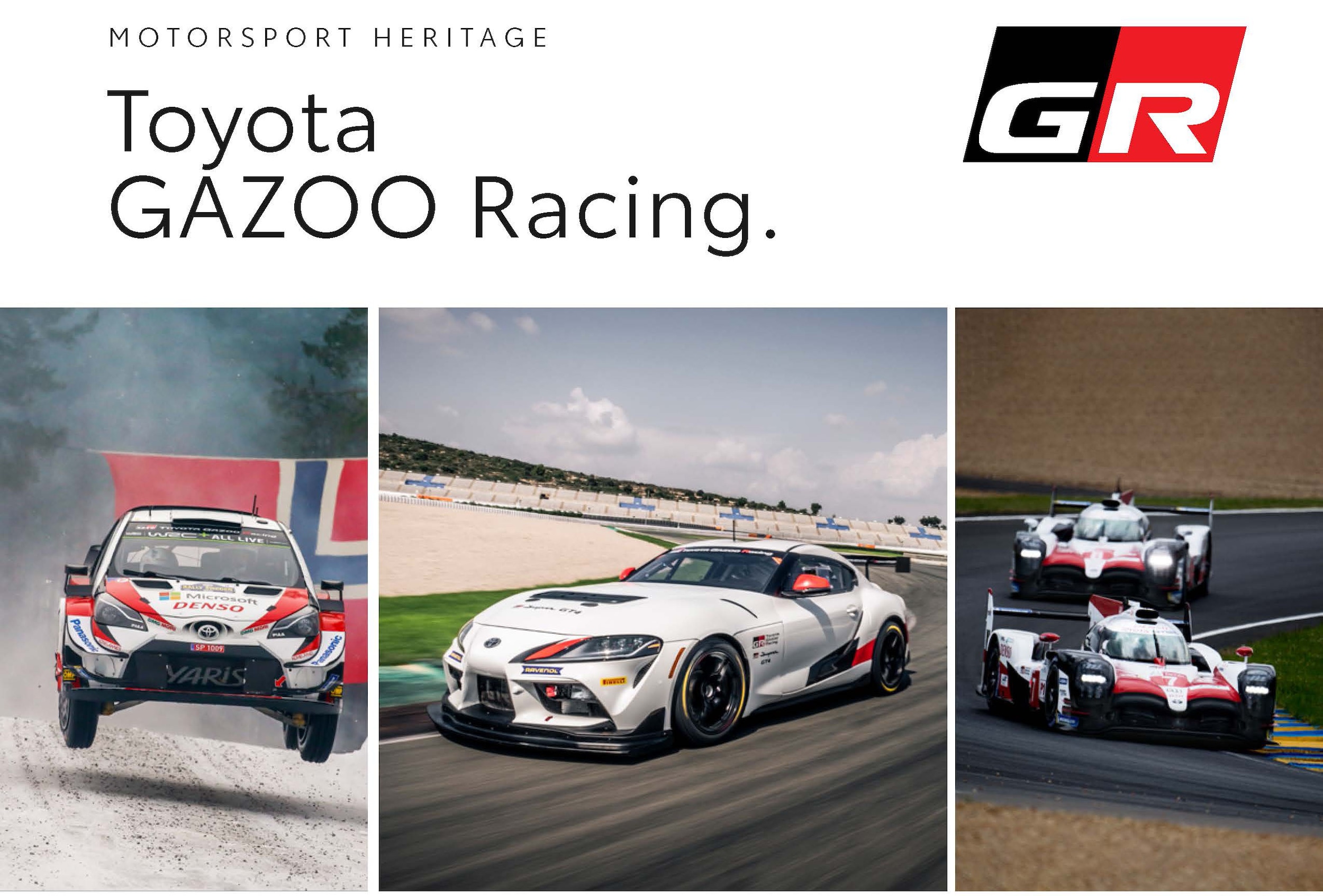 Beautifully engineered.
The 2021 GR Supra is equipped with responsive variable ratio sport-tuned electric power steering, available rear adaptive variable sport-tuned suspension, and available dynamic damper control to provide greater precision handling and control on any road or track. For a fully effortless takeoff, the powerful, yet fuel efficient engine is paired to an eight-speed
automatic transmission that delivers uninterrupted, lightning-quick upand down gearshifts.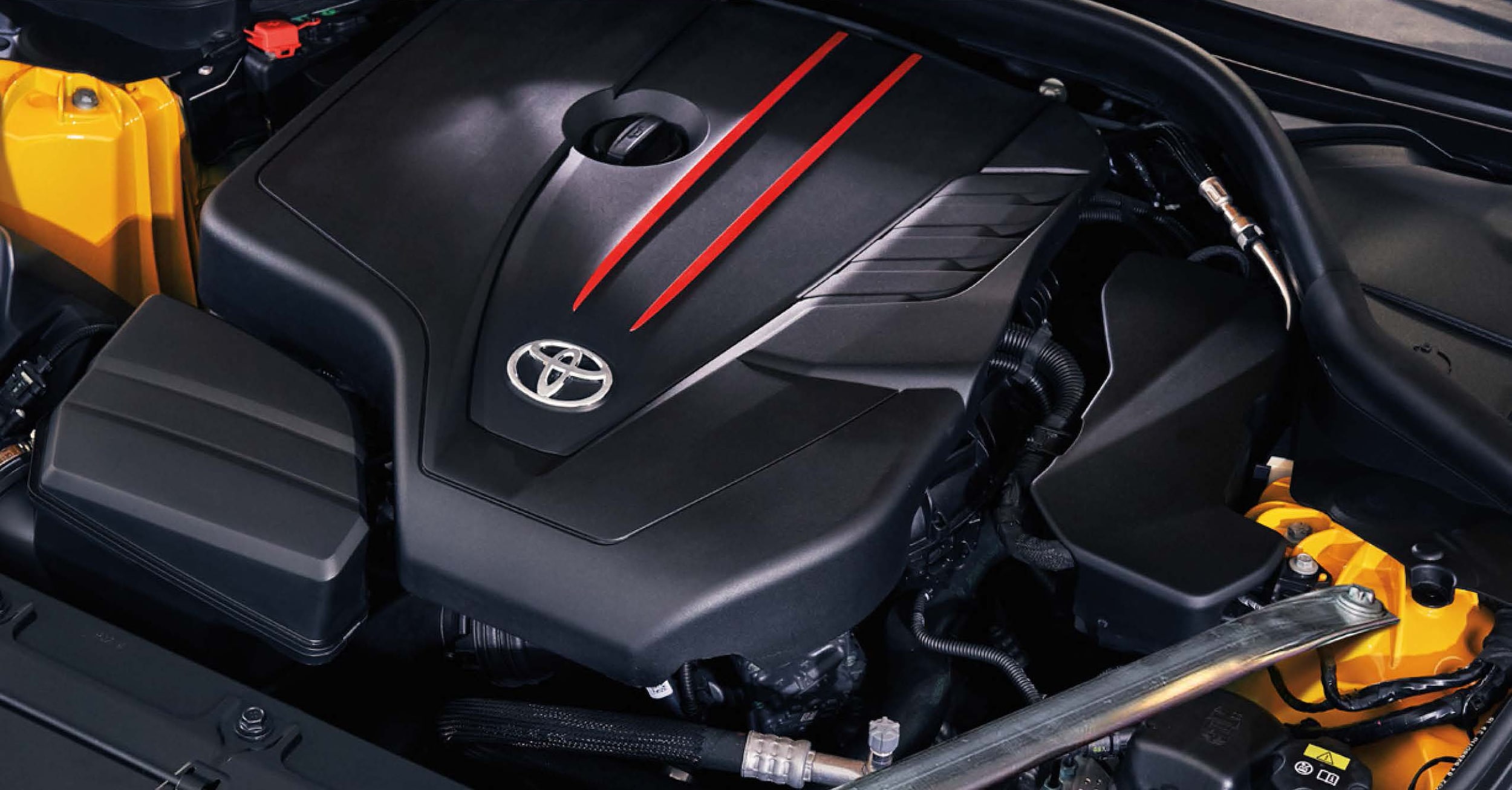 Inspired by the past, engineered for the present.
The GR Supra's 3.0 Premium model features a lightweight, rigid body wrapped around a high-performance powertrain for maximum speed and efficiency. This, combined with the improved turbocharged engine rated at 382 horsepower & 368 pound-feet of torque, and a low centre of gravity make it track-ready to put all challengers in the rear-view mirror. More impressive than its full throttle capability is how it gets there. With a mind-bending 0-96 km/h acceleration in 4.1 seconds, it's not only fast but also smooth, thanks to a 3.0 L turbocharged straight-six direct injection engine with variable valve timing.