Toyota in the Community | Calgary Food Bank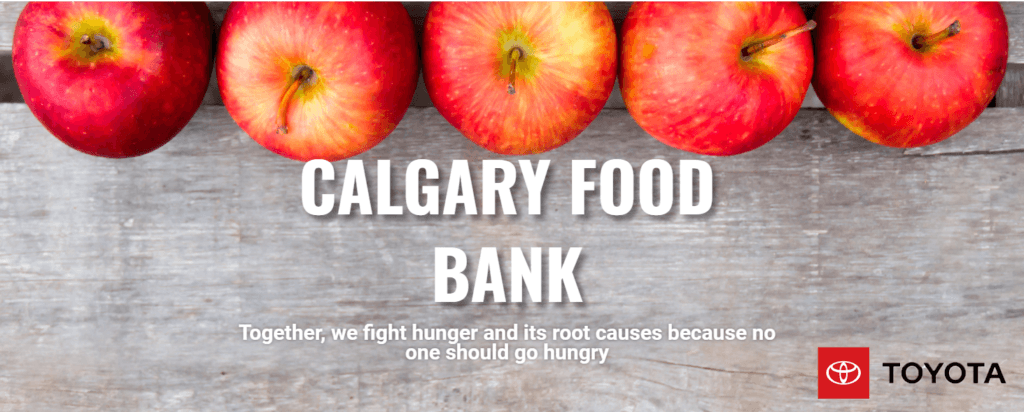 Toyota in the Community | Helping people achieve their impossible in all walks of life is a big part of Toyota's mission. We are all connected in one way or another, we share the same values, and its this culture that we try to make our community a better place.
Today the Toyota Dealers, Stampede Toyota,  South Pointe Toyota, Charlesglen Toyota, Country Hills Toyota, Canyon Creek Toyota came together in support of the
Calgary Food Bank
to present a cheque for
$600,000.
We're grateful for what we have and recognize that that there are many people in the greater Calgary area who don't have the shelter, safety, food or good health that we do.
This amount is just a fraction of what The Calgary Food Bank needs and there are many ways to help by either volunteering, donating funds, food or hosting a fundraiser.