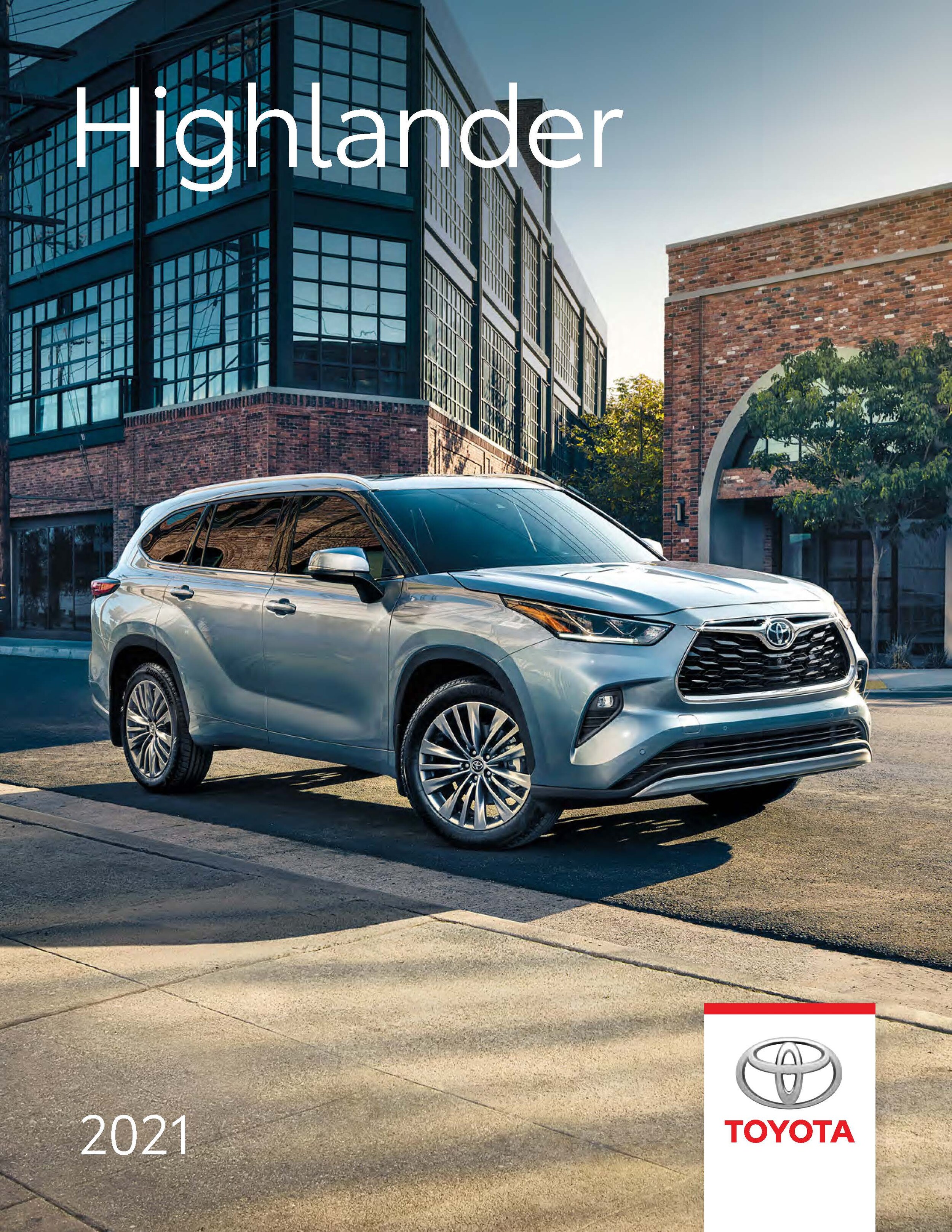 Designed for all that you are.
There's more to you than meets the eye. The same can be said of the 2021 Toyota Highlander and Highlander Hybrid. From its striking, fluid exterior styling, to its comfort and handling, to the host of intuitive tech that you'll find at your fingertips, the Highlander goes a bit deeper than your standard SUV. Couple that with gas and hybrid options that offer extraordinary fuel efficiency, power, capability, and safety features - and we're sure you'll agree that there is nothing on the road quite like the Highlander and Highlander Hybrid.
A dynamic design that will turn heads.
From the moment you see it, you'll realize the Highlander is something special. Its sophisticated shape and powerful stance create a striking silhouette. And those modern lines
are perfectly complemented with expanded fender flares, available 20" alloy wheels, and a dynamic grille. Available Platinum trim and premium LED headlamps complete the picture. And all of these design features aren't just for show; the Highlander's highly functional design promises improved aerodynamic efficiency, reducing wind noise while enhancing vehicle stability.
It's what's inside that counts.
As stunning as the outside of the Highlander is, it's what's inside that will truly impress you. In fact, it's all about you. You'll feel the premium, refined style that elevates every ride. Highlander offers modern luxury touches such as soft, padded surfaces with impressive stitching, available ambient LED lighting, and inset steering wheel controls. The spacious cabin comfortably seats up to 7 or 8 passengers, with available heated leather captain's seats. And sound-damping and soundproofing materials are optimized throughout the vehicle to minimize noise. Taken together, it adds up to a driving experience that is sure to surprise you.