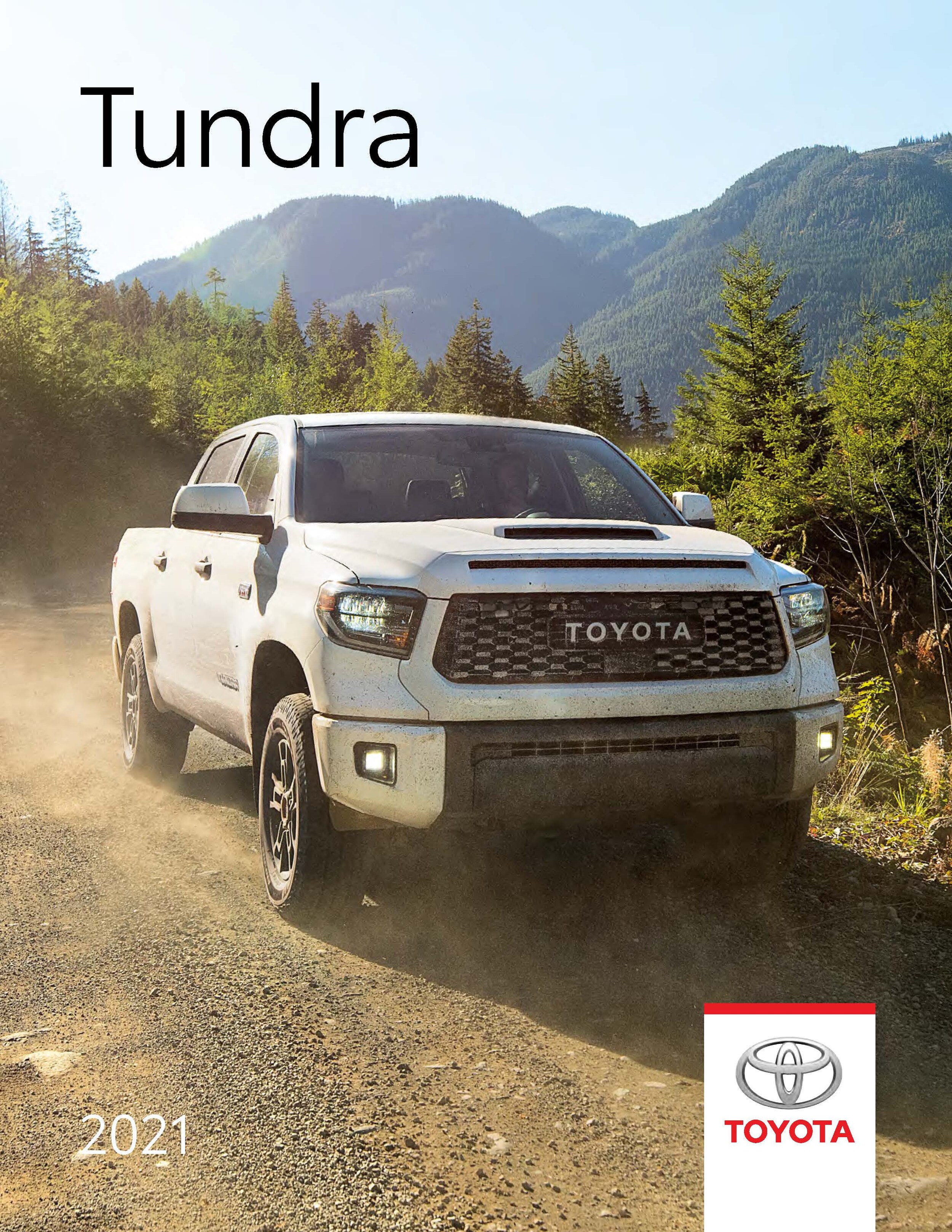 FULLY LOADED, LOADED FULLY.
Uncompromising engineering.  At Toyota we think getting a truck should mean getting it all.  We don't think that the capacity to get the work done should come at the expense of the space you need to raise a family.  We know that an aggressive and commanding exterior doesn't have to be sacrificed for  premium and sophisticated interior.  And we are certain that cutting-edge technology doesn't have to take a back seat to practical affordability.  
Over 80 years of innovation has gone into the 2021 Toyota Tundra - a half-ton of meticulously engineered heavy metal that proves a full-size truck can have it all.
Bold can be beautiful.  The 2021 Tundra is proof of that.
Tundra's chiselled exterior was designed to get the job done and look good doing it.  Available in 4x4 Double Cab and 4x4 CrewMax options, this full-sized pickup offers a variety of unique packages to enhance your Tundra's appearance and capabilities.  Make a commanding presence with the available Trail and 1794 Edition packages that boast premium accents and upscale styling.  For those craving more excitement, the TRD packages offer performance upgrades and sporty design features that will not only get you noticed by also make quick work of any street, road, or dirt-covered path Canada has to offer.